Ines Chatti Patisserie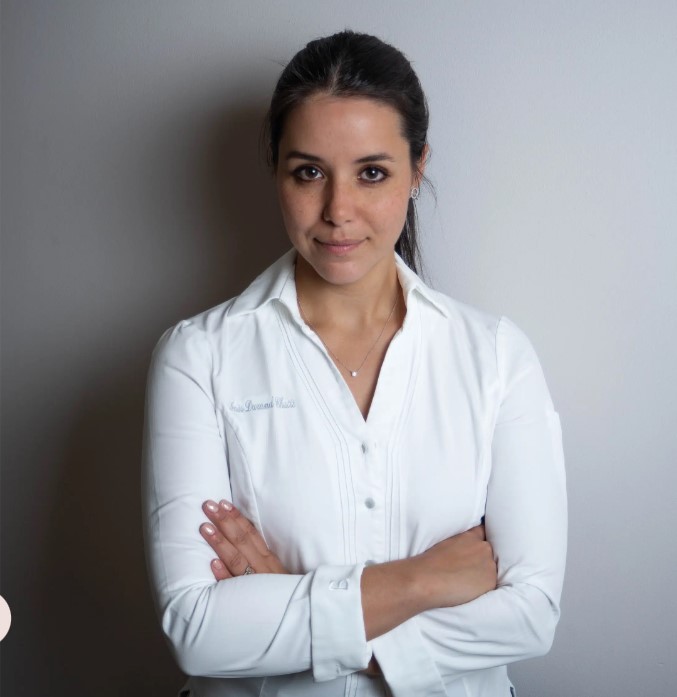 Chef Ines Chatti's Story
After training in criminal law and on her way to becoming a prison director,
She decided to make her passion for pastry her job.
She had the chance to train in the brigade of three-starred Michelin Chef Anne Sophie Pic,
in her iconic restaurant in the south of France.
Then she embarked on a gastronomic journey with her husband through Africa.
Her journey will then lead her to lead, as Executive pastry chef,
a team for Michelin starred Chef Pierre Gagnaire, in Dubai, where she was in charge of creating the shop's pastries as well as the
restaurant's desserts.
Passionate about researching and developing new flavors,
she joined Classic Fine Foods's team to source the best products to offer to pastry chefs and support them in their creations.
Her travels have allowed her to open her mind and expand her flavor portfolio.
She has always been close to nature and it was natural for her to incorporate it into her desserts.
Her origins inspires her to create exceptional taste experiences by combining the elegance of French gastronomy with Tunisian floral notes.
She developed her culinary identity around the use of aromatic plants and flowers in her pastries to create unique flavor associations.
Sorry for the inconvenience.
Search again what you are looking for