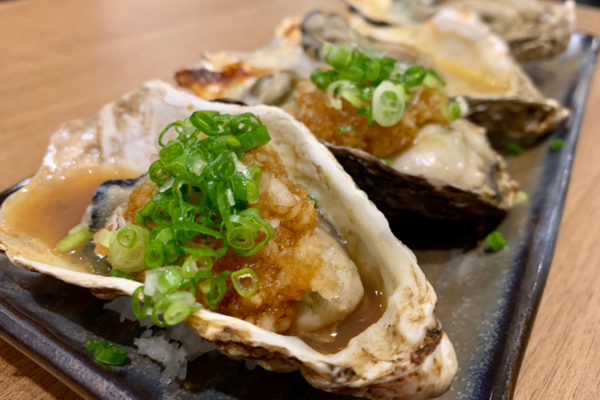 Grilled Oysters With Butter & Yuzu Zest
Easy - 10 Min
style

Dish type:

Fish & Seafood
poll

Difficulty:

Easy
access_time

Preparation time:

10 min
timer

Cooking time:

12 min
place

Region:

France
Recipe offered by Chef Philippe Morbelli. Thanks to him!
Preparation
A refreshing recipe that lets you experience the flavors of the sea.
Enjoy grilling oysters at the comfort of your home.
Steps:
1.) Preheat the griller.
2.) Shuck the oysters & drain sea water.
3.) Grill the oyster & top with butter.
4.) A dash of salt, pepper & yuzu zest.
5.) Sprinkle with minced garlic.
6.) Grill well & serve!
Optional: Garnish with finely chopped scallions
Ingredients
Quantity
Price

Out of stock

Lemon Amalfi +/- 500g

This product is not available in this quantity

AED15.00

Black Penja Pepper 70 GR

This product is not available in this quantity

AED26.19
Products of the recipe