Alavie Gentle Bitter Notes 750ML
Alavie Gentle Bitter Notes 750ML
ALAVIE is the new French sparkling non-alcoholic aperitif, 100% natural premium ingredients with ZERO SUGAR.
The drinks are made of distillates and natural extracts of herbs, fruits, flowers and spices that will reveal all their nuances in a sophisticated taste.
ALAVIE can be drunk as is or mixed in cocktails.
Gentle Bitter Notes is an aromatic blend starting with the freshness of the rosemary natural extract enhanced by our blackcurrant distillate. It combines the gentle bitterness of the gentian root warmed by the orange and cranberry, finishing with a hint of natural mild chili extract rounded by our distillate of acacia honey
Customers also viewed
Quick view
Price
AED87.00
Regular price
AED145.00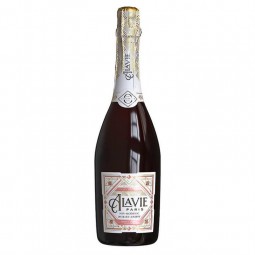 Quick view
Price
AED87.00
Regular price
AED145.00